"My experience buying my new home with Paul Caparas was professional, informative and most of all enjoyable. I had my heart set on a certain area and complex but the homes just didn't feel quite right. Paul encouraged me to look at a home he had chosen in a different area close by based on my comments. I walked in and realized this is it! I now own the home and love being there. I am grateful and impressed that Paul had taken the time to get to know me and my interests to find such a perfect home for me. From looking to closing was efficient, personable, and fun because I had confidence that his concern was for his clients."

​- Diana and Steve J.


"I had the pleasure of having Paul as my first real estate agent and mentor during my first home purchase. I met him through his website, www.PaulCaparas.com because it was clear, informative, and easy to navigate. When Paul contacted me and met in person, I was comfortable with his professionalism and empathy for my needs. Paul was willing to forward paper work to save me time, and willing to negotiate for my benefits. I had many questions about the home purchase process, and I always felt Paul was a patient listener and had answers. When it came time to place an offer, Paul was quick to move and prepared me to be eligible for both the Federal and State First-time Homebuyer Tax Credit. Paul was there for me from my first property visit, through escrow, and to personally handing me my first set of keys. When dealing with a very important milestone in my life, I really value communication, clarity, transparency, and accessibility. These I found in Paul, which led me to have high regards his work."

- Jeffery L.


"Sold our house fast and got us the price we wanted. He gave us a lot of information and answered our questions. He was very good at giving updates. He is reliable and honest. Excellent service."

- Tom and Gloria L.


"Paul is an excellent realtor. My husband and I highly recommend him. Paul was very patient and honest with us. Some realtors try to talk you into buying a house so they can get their commission. Paul was not like that. He would even talk us out of a house if he thought it wasn't worth it or not right for us -to prevent us from making a mistake. It took us over 2 years to finally find the house that we bought - and we love it! Thanks Paul!"

- Jan and Jenny J.


"My experience with Paul was a positive one. Being a first time homebuyer I was nervous and unknowledgeable about the home buying process. With Paul's knowledge and experience, the home buying process was a good experience for me. Paul answered or found answers to all questions I asked. He really listened to what I had to say, provide positive feedback and voice any (negative or positive) concerns.
With Paul's help I was confident enough to purchase my first home. I will have no hesitation in recommending Paul's services to my friends and family who may be thinking of purchase a home in the future. Having someone who knows what he was doing made a big difference."

- Arealya E.


"Paul was very helpful, persistent, and enthusiastic in helping us find our first home. We loved his service so much that we bought our second home through him."

- Christian P.


"Being a first time home buyer our experience working with Paul as our Realtor was extremely satisfying. He give us honest answers, provided us the most accurate real estate information and research as clear and stress free as possible. His friendly and endless service is very rewarding. With Paul, we found a Realtor and now a family friend."

- Sheilvy and Gerry B.


"I just closed my property and am very thankful to have Paul Caparas as my Agent. He was extremely understanding of my personal goals and needs and worked tirelessly to meet my expectations. His professionalism and dedication put me at ease and made this process very uncomplicated and successful. Thank you Paul!"

- Jeff S.


"Buying my first home was a very long and frustrating process due to the downturn in the housing marking, and having to go through the short sale/foreclosure process. Even through several turned down offers, Paul was able to minimize my frustration. He is an extremely hard worker, and continued researching properties until i found my dream home at a dream price. He was definitely the best Realtor that I have worked with, and I would recommend him to anyone. Thank you again Paul!"

- Shanly H.


"I am a first time home buyer, and really knew nothing about the process. Paul was very patient, and answered any and all questions I had along the way, quickly and effeciently. He knew what I was looking for, and had my best interests in mind. Never pushy and would steer me away from a house he knew would not be a good fit. I would recommend Paul for buying or selling, for anyone. He made the buying process easy, and hassle free. Thanks Paul!"

- April H.


"I have been a proud owner for about four years now thanks to Mr. Caparas. Paul was very knowledgable and prompt during the whole time i was looking for a condo. I liked how he helped narrow down options to find the best suited place for me, i felt he was there for my best interests and not just to up his commissions check, which i've experience with other realtors prior to meeting Paul. I would highly recommend Mr. Caparas."

- Emil and Chloe


"I had an extremely positive experience with Paul. His vast experience and knowledge became evident immediately as I began working with him.

I was a first time buyer, so I began with very little knowledge of the entire process. He thoroughly explained each step, and walked me through it in a way such that I never felt rushed or pressured to make any decision.

Because of this, I was able to view a large number of homes and be very selective. He became an expert in my tastes, so each home we viewed was catered specifically for me and no time was wasted looking at ones that I would never consider.

This paid off greatly in the end, because when the house of my dreams finally did come on the market, Paul already knew it was exactly what I wanted and took me to see it right away. We made an offer immediately and it was accepted.

Escrow can be a stressful process, but Paul made sure I was at ease by ensuring that everything was taken care of, all while keeping in daily contact with me to give me updates and help me make decisions.

I have no doubt that I was able to get the absolute best home for my budget, all thanks to Paul's laid back demeanor, quick action, and top grade expertise.

I plan to work with Paul for all of my future real estate transactions."

- Ken K.


"My husband and I were first time homebuyers and we were so lucky to have Paul as our realtor. He was honest, knowledgeable, and friendly. Paul helped us throughout the whole process and explained every step to us that was going to take place and he answered all of our questions that we had. He is a hard worker and did everything in his power for us to get the home that we wanted. We really enjoyed working with Paul and would recommend him to others."

​- Renee L.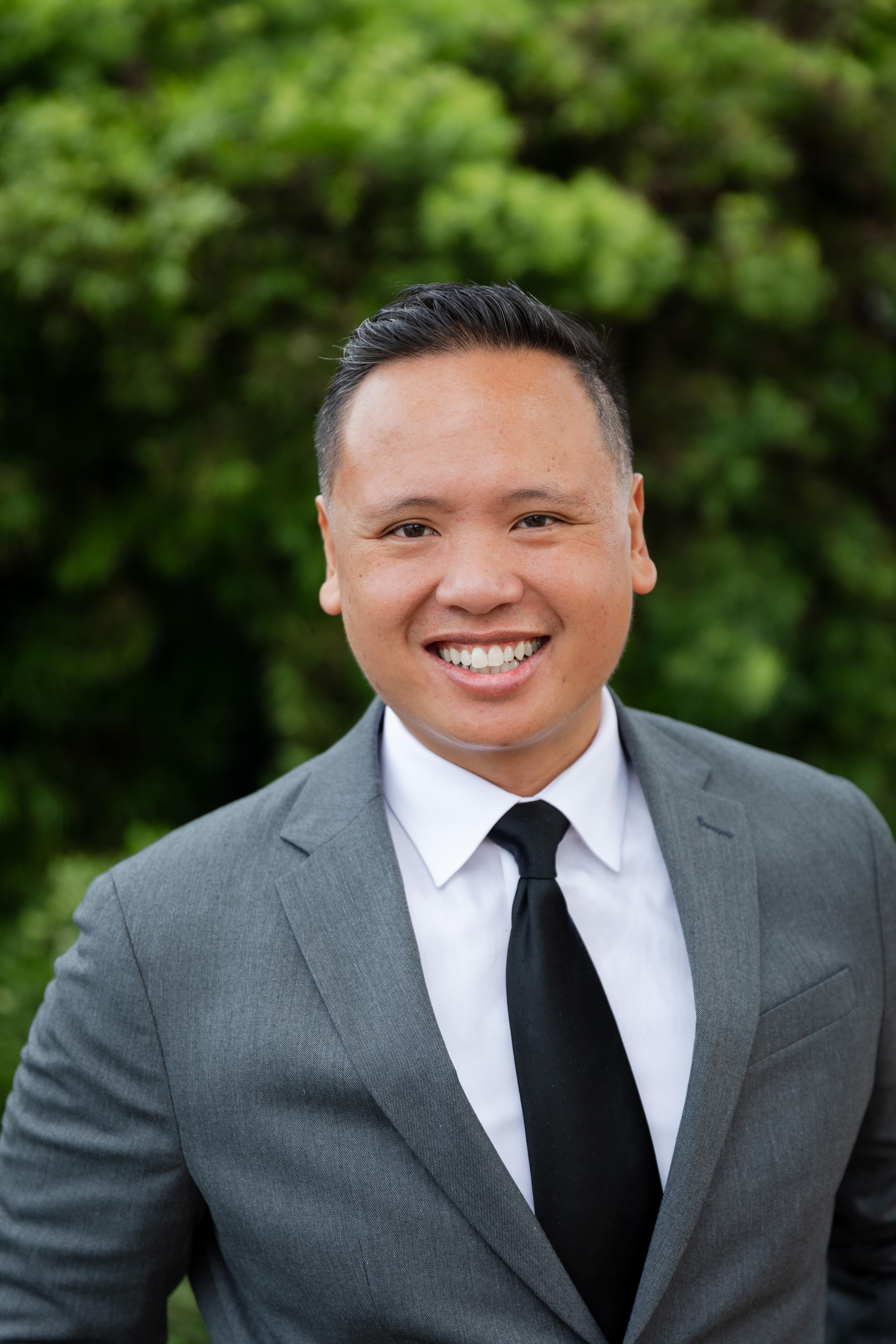 Paul
Caparas
DRE # 01397640
Call or Text:
​858-349-2390